USA Dust Guard, Div. of Scott Electric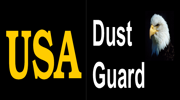 As the designer and inventor of several products (see table, below), we understand the importance that price plays in decision-making. Our commitment to you is to find the best product at the best price.
REQUEST A QUOTE Due to the pricing policy of manufacturers, many of our prices are not listed on the website. To receive a price, please select the product and hit the "Request a Quote" key, or email at: Ted.Segiel@AdvantageCSR.com or call (#412 - 605 - 2992.) Within 24 hours you'll receive a quote. Your quote will be handled by the product specialist.
USA Dust Guard is a division of Scott Electric, our focus is to the concrete and masonry trade. Since 1946, Scott Electric has grown to become one of the largest electrical and power tool distributors in the country.
OPEN AN ACCOUNT USA Dust Guard / Scott Electric is proud to represent some of the most unique products and best brands in the industry. Whether you are an individual or a large company, opening an account with us provides many benefits, including special accommodations and pricing.

As a solutions supplier, many of us have extensive experience working with such well-known companies as Diamond Products, HTC, Husqvarna, Klindex, Metabo, Pullman-Ermator and Pulse-Bac. Our insightful knowledge is evident in the products and services we provide.
Established in 1946, Scott Electric is one of the largest and most comprehensive stocking distributors of power tools, electrical equipment, supplies and lighting in the United States, representing thousands of vendors. Our home office is located in Greensburg, PA, and we have eleven branch locations in PA, MD and OH (click here for the address locations.)
With an account, you'll have access to all our divisional and company products and services which includes free delivery within our 4-state delivery zone (PA, OH, MD, WV.) If one of our locations doesn't have the item you need, we provide free overnight transfer (our trucks run nightly to branch locations), so the product will be at a branch location nearest you. Additionally, we provide daily shipments with UPS, USPS and common LTL carriers.
Please see our product line card (right) and click here for branch contact information.
Thank you for considering to have an account with USA Dust Guard / Scott Electric and we look forward to working with you. Click here for our credit application.